We Offer Safe, Efficient, Clean and High Quality Services
PMG, Inc. is fully licensed, insured and bonded for asbestos and lead abatement serving Portland Metro area, and surrounding cities including SW Washington. PMG handles simple residential projects as well as full-scale commercial building abatement projects.
We're committed to providing the most professional and comprehensive abatement services in the industry, and we're continually striving for improvement. We maintain a family atmosphere through communication, responsibility, honesty and unity. Our goal is to give our customers the same care and service we'd expect for our families.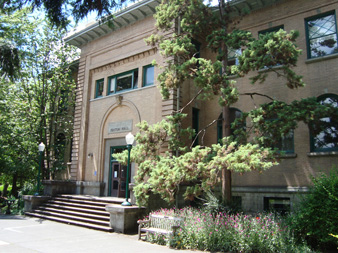 Commercial Asbestos
& Lead Abatement Services
Since 2002 PMG, Inc has successfully completed thousands of abatement government jobs at local, county, state and federal level throughout Oregon. We have a proven track record completing large-scale complex projects on schedule. PMG works together as a group to create a healthier, safe environment and we offer our customer innovative solutions.  We understand the importance of each project and place our reputation on every project.
Asbestos and lead abatement performed by PMG is conducted according to specifications and applicable state regulations. Necessary pre-abatement activities are performed: including preparation of the work area and Phase I air monitoring (background). PMG takes quality assurance measures to ensure plans and procedures for the abatement are properly implemented.
At the completion of the abatement process, qualified personnel conduct post abatement procedures, including cleaning the work area and conducting Phase II air monitoring (air clearance).
Waste disposal is carried out in the safest and most acceptable method for disposal outlined in the EPA regulations (40 CFR). In addition, any required state and local regulations are incorporated into the waste disposal process.
Make your Asbestos Removal project convenient and worry free. Contact us today at 503.761.5924!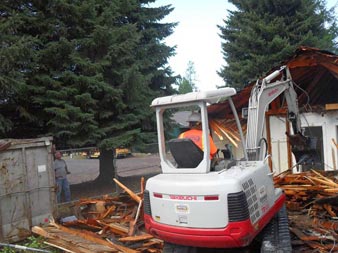 We offer clients a one-stop shop for all their demo and abatement needs. We specialize in selective demolition and interior gut-outs. In addition, we work on smaller jobs such as "Tear-down" houses, garages, patios, and decks. We carefully plan and evaluate each renovation project to make sure nothing gets missed. PMG it's always looking for creative ways to create a healthier green environment by recycling and providing re-purposed building materials to building owners for re-use and cost savings on projects.
As a locally owned and operated Company, all of our services presented are supported by our highly trained and experience staff.
PMG is committed to getting your demolition and abatement jobs done in a safe, timely and efficient manner – helping you complete your remodeling projects thoroughly, safely, on time, and on budget.
At PMG, you can be assured of high-quality work. Contact us for an estimate. 
Learn more about our Demo services, visit us at mtzdemo.com
"PMG did a great job meeting and understanding our scope needs. They were professional and thorough from
beginning to end. I enjoyed working with Rosa and Gilberto and his crew."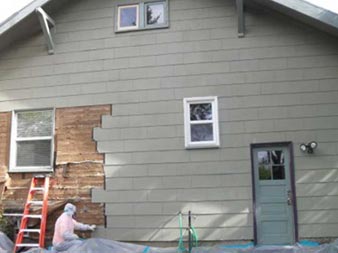 Remodeling any construction project can be a complicated undertaking; but, if the original construction is from 1985 or earlier, the possibility of disturbing and releasing hazardous Asbestos, Mold, or Lead-based paint adds a potential health hazard into the mix. Our team of expert certified abatement specialists are uniquely qualified to clear your home of Hazardous Materials.
We are EPA-certified to remove them efficiently so you can return to your normal life, hazardous-free environment.
If you suspect the presence of lead in your home or business, contact our EPA-certified abatement team now. Our abatement program comes with the PMG promise of quality service from our expert technicians who respect you and your property.
The firm's Quality Assurance Program ensures its finished products adhere to strict regulatory requirements and meet customers' highest expectations.
Have questions? We're happy to answer them. Give us a call today 503.761.5924!
For any additional environmental questions, take a look at the Department of Environment Quality website.
What is Asbestos?
Asbestos are thin fibrous minerals that occur naturally in the environment but can cause severe and even fatal illness in humans if inhaled. It can be found in the following areas in any home and building that was built or refurbished prior to 1980.
Spray fireproofing compound

Linoleum (sheet vinyl)

Acoustical ceiling tile

Pipe insulation

Siding

Roofing material & associated mastic
Drywall and Joint Compound

Ceilings with "Popcorn" Texture

Floor Tile & Associated Mastic

Insulation material

Duct Seam Tape

Window & Door Caulking
These are the most common materials. Asbestos may be present in other materials. A Common Rule of Thumb:
If it isn't wood, metal or glass, the material is suspect for containing asbestos.
Lead Based-Paint Can Exist Where You Least Expect It
… including the following places in homes built prior to 1980: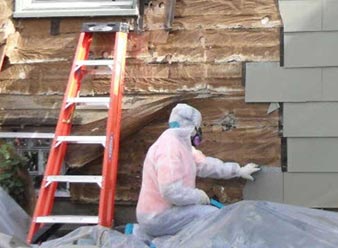 Windows and Window Sills

Stairs, Railings, and Banisters

Porches and Fences

Exterior Siding

Doors and Door Frames
WARNING!!!
When you're not sure if you have an environmental problem, such as asbestos, mold, lead, etc., then you should have the material tested by an INDEPENDENT TESTING COMPANY. 
There is a very defined conflict of interest for any company which performs both removal of environmentally hazardous materials and also tests for the same. In other words, don't have the same company first test to see if you have a problem and then subsequently offer to sell you a job to correct the problem!